Itzik Ben Dahan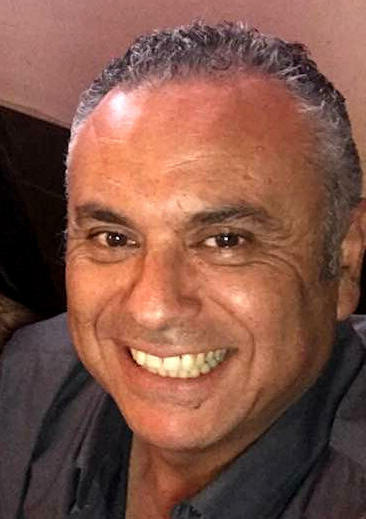 Itzik started dancing relatively late: He was already 23 years old when he attended his first beginners' course under the management of Perri Shachav and later a second one with Shim'on David in Kibbutz Giv'ath Brenner. Just a few years later he started to create his own choreographies, the couple dance Bishvil Q'tzat mi-Ahavathech (1995) being his first one.
For almost thirty years, Ben Dahan was torn between his activities as a professional soldier (disciplinary and responsible) as well as a dancer, dance master and teacher (originally just for fun). During this period he also completed some university studies combined with the "Ulpan", the Israeli training course for becoming a dance teacher (2007). In his own evening classes, currently in Yavneh, together with Benni Bar, or in Gedera with Mazal Tomar, Itzik is known as someone who pays special attention to body, arm and hand postures in addition to the pure step sequences.
Up to now he presented over 40 of his choreographies, including a few together with colleagues, such as Dudu Barzilai and the circle dance Nedivim (2011) or Yaron Elfasy with Shir shel Miriam (2016). Among his choreographies being popular abroad are - above all Terminal Shalosh or Th'filoth (both 2015) -, but worth mentioning also Khon Thachun (2016), Or Panas as well as Yihiyeh Lanu ha-Kol (both 2017).
Itzik Ben Dahan, married and father of two children, will give in Munich his first workshop outside of Israel. We from the Israelisches Tanzhaus are more than happy, of course, to give him as the first precisely that opportunity. On this weekend he will teach some of his own dances as well as several creations of his colleagues.
For a complete list of all dances by Itzik Ben Dahan please click here on, of course with thanks to the operator Jewish Australia.
The lessons are (as always) in easily understandable English.
There is the possibility to see some of the dances mentioned (and many more) on the Internet at link. Please note that in order to see the entire Viedeoclip, you firstly need to register on this page as a user.